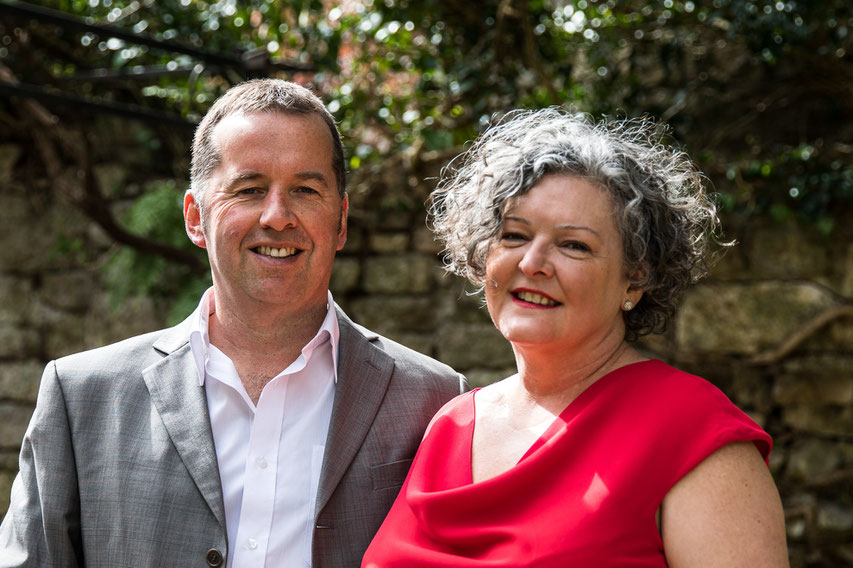 With my partner Richard, we successfully run a boutique bed and breakfast in Southwest France by providing our guests with a friendly welcome, large individually styled rooms and following a peaceful night's sleep, a plentiful homemade breakfast. Our location in St Antonin Noble Val is the perfect place to explore stunning countryside, wander through intriguing medieval villages or sample delicious local food and wine.
We have been on a journey to build our business since we took over in 2018 and we have learnt a lot about ourselves and running a business in what can be an unpredictable industry at times. We have seen a gradual improvement in customer feedback and an increasing number of guests returning again and again, so we are on the right road. Of course, we are not perfect, our French is still a bit dodgy, and we love the guests who laugh at our pronunciation (and then correct us).
So, after a few years in the business, I thought it was about time to share with you a bit about our life at La Résidence. Over the coming months I want to reveal what makes us tick and how we work to make a difference to our guests. One of the most important things for us has been to create an environment where guests can relax and rejuvenate. We've had busy stressful jobs in the past and we know how it can be difficult to relax especially if you don't have much spare time.
Whatever our successes have been so far, we are not the sort of people to rest on our laurels and as well as continuing to provide the best holiday we can for our guests, our next ambition is to lower our carbon emissions.
We believe that tourism can have a positive impact on individuals and communities, it has certainly enriched our lives. It can also create many social and economic benefits for local communities and contribute to the conservation of natural and cultural heritage. However, it is also contributing to the climate crisis, and that's our task- reset our business to reduce our carbon footprint. You'll be able to read the plan in the next few months and every year we will share a progress report with you, tweaking the plan as we go.
That's not all we will be sharing with you, Lisa loves to read and cook, Richard likes to get out and about especially on his road bike. So, expect the recipes for the most popular homemade breakfast treats, book reviews, the best walking routes, places to visit, markets, restaurants, beer and wine insights for the foodies amongst you.
People often ask us why we decided to run a bed and breakfast and we don't have an easy answer because before we decided to do it, it wasn't on the bucket list. All I can say is that we like to travel, like a challenge and when we are at the end of our lives want to look back with few regrets about the dreams we didn't follow.
We've always like to travel and when we first met in the early 90's weekend trips to Europe, travelling on the cheapest tickets in the early hours, staying in basic accommodation was all we could afford. It was a good introduction to budget travel because now in middle age, we are happy with those same experiences just travelling a little further afield. Our last big trip was to East Africa for 3 months including a 3-day train trip from Dar es Salaam, Tanzania to Lusaka, Zambia and then a perilous coach ride to Livingstone to see the Victoria Falls. Not being squeamish about sharing your room with cockroaches, geckos or assorted bugs and washing your undies in the shower everyday can be life affirming, trust me!
As for liking a challenge, we moved from London to Melbourne, Australia in 2005, believing that we had seen enough of London after our six years in Wood Green and wanted to live somewhere a little different. We'd never been to Australia and thought that we would just give it a try for a couple of years and take it from there. The leap was worth it, and we fell in love and are still in love with Australia and have plans to retire there.
So, we thought moving to France would also go well, after all we had moved to another country once, France was just going to be a cut and paste, right? Wrong. The culture, language, traditions are so incredibly different to what we had experienced living in the UK and Australia this has certainly been our biggest challenge so far. Difficult at times but worth the effort.
As for looking back over our lives and having few regrets, we are always dreaming and there are more adventures in store for us yet, so we'll have to wait and see about that one.
I hope that you are going to stay on this blog journey with me. If you follow us on Instagram or Facebook or sign-up for occasional emails, you won't miss notification of my next instalment.
Take care
Lisa X
If you would like to know more about our commitments to reducing our emissions, then have a look here