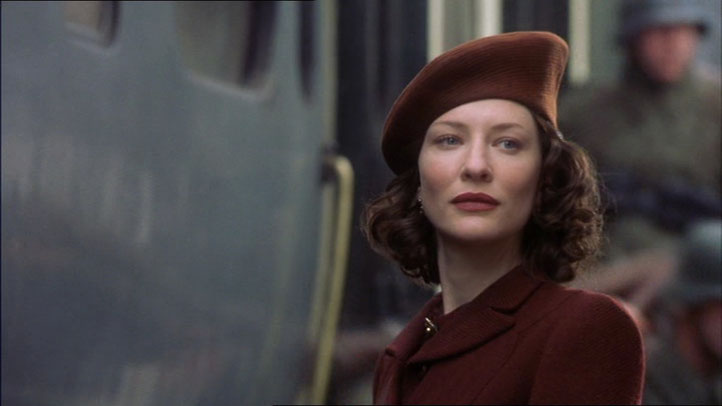 If you are looking for a good film to watch or books to read before visiting Saint Antonin Noble Val, then the Sebastian Faulks trilogy set in the first and second world wars is a good place to start. Of the three books, the Girl at the Lion d'Or, Birdsong and Charlotte Gray, the last two were also made into films. The final book, Charlotte Gray was set in Saint Antonin Noble Val, whose own history in the second word war is memorable.
The Girl at the Lion d'Dor is set in the 1930's in a small French village where Anne Louvet seeks a new life as a waitress, escaping a difficult life in Paris. She falls passionately in love with a married man, who for a time sweeps her off her feet. The relationship ends when he chooses his wife over Anne and she returns to Paris heart broken.
Birdsong, the second in the trilogy was a huge success in the UK when it was published in 1993. A junior executive, Stephen Wraysford is sent to France to learn more of the textile trade and falls in love with Isabelle Azaire, a married woman. She becomes pregnant and leaves her husband for a new life with Stephen but later returns to her husband. Six years later, Stephen returns to France as a British Officer and meets her one more time, although the relationship is not re-kindled.
The final book in the trilogy and the one filmed in Saint Antonin Noble Val and surrounds is Charlotte Gray. It was first published in 1998 and the film released in 2001, starring Cate Blanchett, Michael Gambon and a very young Rupert Penry-Jones. This alluring novel and gripping film are set in France between 1942 and 1943.
Charlotte Gray leaves Scotland for London intending to contribute to the war effort. As in all the three books, love is as compelling as war and Charlotte falls in love with RAF pilot Peter Gregory. After a chance encounter, Charlotte is recruited into the secret diplomatic corps and goes to France to work with the French resistance movement after Peter goes missing in the hope of rescuing him.
The plot-line of the film deviates from the book in places but does not detract from the great filming and excellent acting. For example, the book charts the progress of both Peter and Charlottes life in France but only Charlottes in the film.
The scenes of Saint Antonin Noble Val are very distinctive and our BnB, La Residence, gets a fleeting moment on film! Its testament to the way the village has been preserved and maintained in its historic state that the filming did not rely on set building very much at all. It would be very easy to follow the film around the village if you're planning a visit.
One thing that is immediately obvious is the film is not made in high definition but as its an historical film, it wasn't a problem and did not distract from my viewing.
The choice of film location was an inspired one, not only because the village unspoiled by modern development that might make filming difficult, but Saint Antonin Noble Val has its own place in World War II history.
In June 1943, 13 Jews were rounded up for deportation following a raid in Saint Antonin Noble Val with another 60 escaping to the surrounding countryside. The then major of the village, Dr Paul Benet, had given an early warning to the Jews in the area, allowing so many of them to escape. Vive la résistance!
Later that year Armand and Alice Fraysse took care of a Polish boy and passed him off as their nephew to save him from deportation. They managed to protect him even when a unit of the Das Reich armoured division was stationed in the town in early summer 1944 to hunt down Jews, Résistants and communists.
This earned them a place among The Righteous Among the Nations, non-Jews who actively protected and sheltered Jewish people at great personal risk. You can see the yellow plaque on the house that they lived, in the centre of the village. It reads
"Ici vécurent Alice et Armand Fraysse: Justes Parmi Les Nations pour leur action de résistance face aux exactions de nazies"
(Here lived Alice and Armand Fraysse: Among the Nations for their Resistance Action Against the Abuses of the Nazis)
Of course, if you'd like to see our beautiful town and learn more about its history, re-create film sets or even have a love affair of your own, why not come and stay at La Résidence. Booking directly at www.laresidence-france.com is 15% cheaper than any online travel agent.