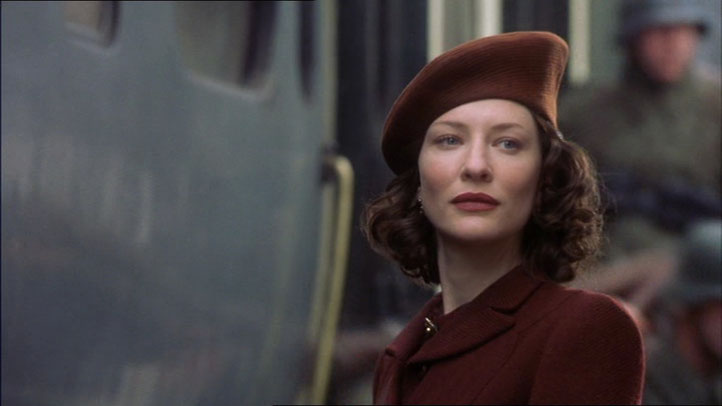 If you're seeking cinematic or literary inspiration before your journey to Saint Antonin Noble Val, look no further than Sebastian Faulks' compelling trilogy set against the backdrop of the world wars. Within this trilogy, "The Girl at the Lion d'Or," "Birdsong," and "Charlotte Gray" offer captivating narratives that may enhance your visit.
"The Girl at the Lion d'Or" immerses you in the 1930s within a quaint French village, where Anne Louvet escapes the struggles of her Parisian life to begin anew as a waitress. Her passionate love affair with a married man briefly sweeps her off her feet, but heartbreak leads her back to Paris.
"Birdsong," the second instalment, gained immense popularity in the UK following its 1993 publication. It follows Stephen Wraysford, a junior executive sent to France to learn about the textile trade. His life takes an unexpected turn when he falls in love with Isabelle Azaire, a married woman. Their tumultuous relationship results in a pregnancy, but she ultimately returns to her husband. Six years later, Stephen, now a British Officer, encounters her again, though their love remains unrequited.
The trilogy's final book, "Charlotte Gray," takes place between 1942 and 1943 and was filmed in the picturesque Saint Antonin Noble Val and its surroundings. This captivating novel, brought to life in the 2001 film starring Cate Blanchett, Michael Gambon, and Rupert Penry-Jones, explores love and wartime in France.
Charlotte Gray departs from Scotland for London with the intention of contributing to the war effort. Love weaves its threads into the story as Charlotte falls for RAF pilot Peter Gregory. After Peter goes missing while attempting to rescue him, Charlotte, through a chance encounter, joins the secret diplomatic corps and travels to France to support the French resistance.
While the film occasionally deviates from the book, it remains a visually stunning and well-acted adaptation. Saint Antonin Noble Val's scenes are distinctive and beautifully preserved, showcasing the village's historic charm. The lack of high-definition visuals doesn't diminish the film's impact, as its historical context takes precedence.
Selecting Saint Antonin Noble Val as a filming location was a brilliant choice, not only for its unspoiled historic appeal but also for its significant role in World War II history. In June 1943, a raid in the village led to the deportation of 13 Jews, while 60 others managed to escape to the surrounding countryside. The village's mayor at the time, Dr. Paul Benet, provided an early warning to the Jews, allowing many to evade capture—a testament to the spirit of resistance.
In the same year, Armand and Alice Fraysse sheltered a Polish boy, passing him off as their nephew to save him from deportation. Even when the Das Reich armoured division was stationed in the town in 1944, hunting down Jews, Resistance fighters, and communists, the Fraysses protected him. Their heroic actions earned them a place among The Righteous Among the Nations, commemorated by a yellow plaque on their former house in the village centre. It reads:
"Ici vécurent Alice et Armand Fraysse: Justes Parmi Les Nations pour leur action de résistance face aux exactions de nazies"
(Here lived Alice and Armand Fraysse: Among the Nations for their Resistance Action Against the Abuses of the Nazis).
Saint Antonin Noble Val not only serves as a captivating backdrop for Faulks' stories but also carries its own remarkable history of resistance and compassion during the dark days of World War II.
If you'd like to see our beautiful town and learn more about its history, re-create film sets or even have a love affair of your own, why not come and stay at La Résidence. Booking directly at www.laresidence-france.com is 15% cheaper than any online travel agent.